InnerTuba has some history – it was conceived in the Year 2000 by me, Jon Hodkin. It's my way of combining travel by tricycle with musical performances. Everything on this site represents progress toward my ultimate goal – to pedal and perform from Coast to Coast across Canada.
Here's what I've been doing recently….
After a winter of preparation, in early May 2016 InnerTuba set off to pedal the famous End to End of Mainland Britain, more or less following this route from North to South, John O Groats to Land's End: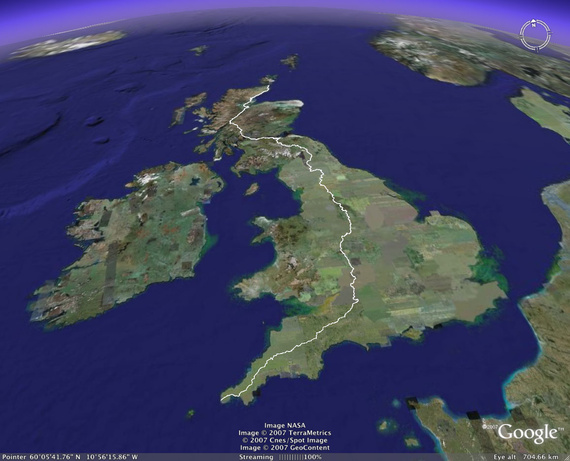 I  completed the journey on early July 2016…. Here's me celebrating with musicians from St. Keverne Silver Band – the UK Mainland's Southernmost brass band, in Cornwall, England, on 13th July….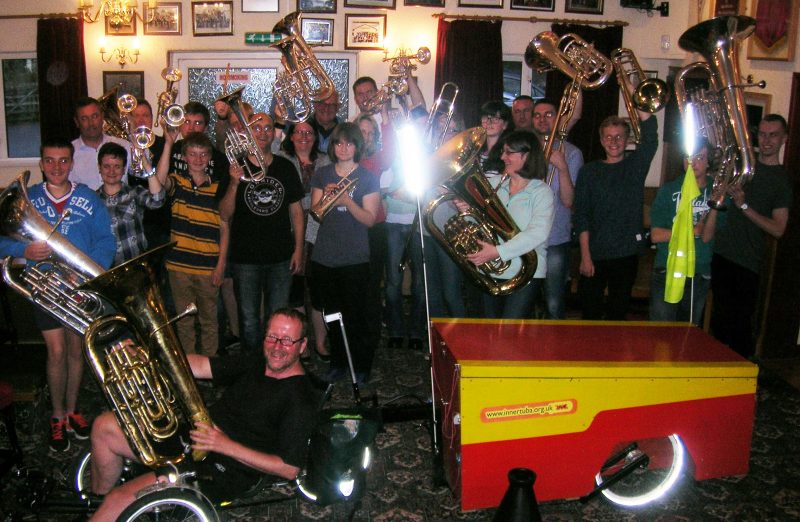 The musical highlight of the tour was a grand week participating in the Cotswold Edge Festival of Brass…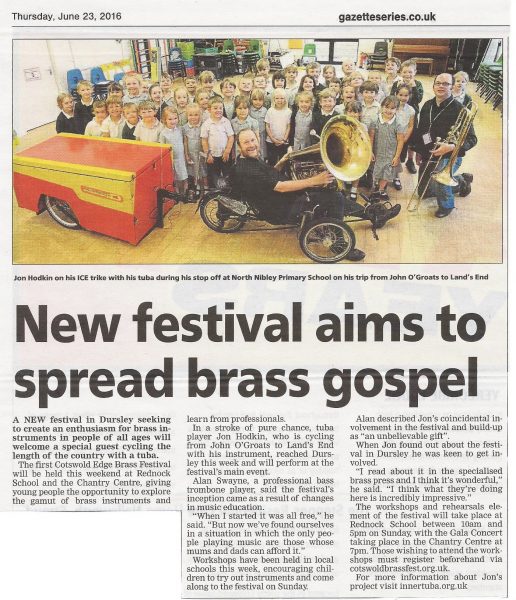 Fuelled with the satisfying successes of 2016 UK touring, I continue to work toward the goal of cycling and performing from coast to coast across Canada. You can follow my progress toward this by visiting the Latest News pages…. and for background, have a look at Tim Churchill's beautifully crafted video, which captures the essence of what InnerTuba is all about, wherever it may pedal……
The InnerTuba Story by film maker Tim Churchill.